Wills/Bequests
"Remember that when you leave this earth, you can take with you nothing that you have received, only what you have given."
              —Saint Francis of Assisi
You can ensure that the missionary work of the Franciscan Order will continue to thrive for years to come.
Gifts can be structured to meet your needs and those of your family. One way to make a gift that will be appreciated in years to come is through a bequest. By including the Franciscan Missions in your will, you ensure that your life values are reflected upon your death.
Another gift that can be planned to meet the needs of both benefactor and charity is a charitable remainder trust where the donor's interest in a trust are retained until death, when they pass to the Franciscan Friars.
Additionally, naming the Franciscan Missions as the beneficiary of a new or an existing life insurance policy is a way of extending your stewardship after your death. This is an ideal way for people who are not of great means to make a significant contribution.
For more information on what to consider as you begin to plan your estate, give us a call.
Many planned gifts have positive tax benefits to the benefactor. Talk to your attorney or financial planner.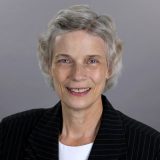 Contact: Ms. Carolyn Schmit
Major Donor Relations Coordinator
Phone 262.534.5470
Our legal title is:
General Secretariat of the Franciscan Missions, Inc.
P.O. Box 130
Waterford, Wisconsin 53185 USA
Federal Tax I.D. : 39-1396579
Our Personal Affairs Record is a valuable resource to assist you in organizing your affairs in one convenient location. Whether you are planning a trip to the attorney or helping your loved ones should they ever need this information, it will be readily available when that time comes. Read more
If you have not yet written your Will or Trust, now is the time. You will have peace of mind because you have made your wishes known and have made all the necessary arrangements for your wishes to be carried out. Without a Will, others will decide where your assets go. Read more
As our faithful mission partner, you help Franciscan missionaries in their ministries with people around the world.
When you remember the General Secretariat of the Franciscan Missions in your estate plan, you become a perpetual member of the Legacy of Hope. Your dedication to delivering hope becomes your legacy of hope. Your legacy gift is a symbol of your helping hands. You will continue to deliver hope to people in need for years to come.  Read more
The information presented on this website is for informational purposes only. Please consult an attorney or tax adviser for legal or tax advice.