Planned Giving Options to Support Franciscan Missions
You can ensure that the missionary work of the Franciscan Order will continue to thrive for years to come.
By designating Franciscan Missions in your will or as a beneficiary of various assets, you can ensure your values are carried on, creating a lasting legacy. Gifts can be structured to meet your needs and those of your family. And many planned gifts have positive tax benefits to the benefactor.
Wills & Bequests: Your Will Makes a Difference
If you have not yet written your Will or Trust, now is the time. You will have peace of mind because you have made your wishes known and have made all the necessary arrangements for your wishes to be carried out. Without a Will, others will decide where your assets go. With a little planning, you can make a gift that helps us care for our sisters and brothers, especially those on the margins of society who are often forgotten.
If you already have a Will, it is simple to ask your attorney to add a codicil (like a P.S. on a letter) that will state your gift to Franciscan Missions. The cost of creating a codicil is minimal, but the impact will be immeasurable.
In your plan, you can designate:
a specific dollar amount
a percentage of your estate
a residual amount after your loved ones have been provided for
If you are considering making a gift to Franciscan Missions, we invite you to speak with Linda Knight, our Major Donor Relations Coordinator, who is happy to help answer questions.
Some friends of Franciscan Missions name us and other charitable organizations as final beneficiaries to receive whatever is left in their estate after providing for other beneficiaries. Others decide to designate a percentage of the assets in their estate for charitable use or to give a certain dollar amount or specific property.
Not always. Even modest estates today are larger than the average estate of past generations. More people find it possible to make a "gift of a lifetime" through their estate after they know the needs of loved ones are met.
"I never thought of that!"
Did you know that your IRA offers you a great opportunity to help support the Franciscan Missions while also enjoying some tax benefits? Click below to learn more.
Living Trusts
A living trust is a special kind of trust (a legal entity) that you create during your lifetime to hold your property, money, or other assets for your own benefit. After you have created your living trust, you then change the ownership of your property, assets, bank, and other financial accounts from you as an individual to your living trust. The trustee—probably you—manages your financial affairs, so you retain control over your trust as long as you choose.
A successor trustee is named, who can step in to manage the trust when you are no longer willing or able. Then, at the end of your lifetime, your successor trustee can quickly and efficiently distribute your money and property, avoiding the potential delay and expense of a court supervised probate.
Through your trust, you can name Franciscan Missions as a beneficiary in one of the following ways:
Allocating an exact amount of funds
Allocating a percentage of the trust
Assigning a charity as the beneficiary
Allocating the remainder of funds, after all other bequests are distributed
A living trust does not necessarily avoid or reduce estate taxes, and it does not eliminate the need for a will or other estate planning. There are costs and other considerations to weigh as you determine whether or not a living trust is right for you. Good and sound legal advice is essential.
If you are considering making a gift to Franciscan Missions, we invite you to speak with Linda Knight, our Major Donor Relations Coordinator, who is happy to help answer questions.
Beneficiary Designation
One of the simplest ways to make a gift to Franciscan Missions is the Beneficiary Designation.
You may also remember Franciscan Missions by naming us as a beneficiary of various assets. This supports the life-giving work of Franciscan missionaries without changing your will or parting with any assets now. It is as easy as filling out a form. You can name Franciscan Missions as the sole beneficiary of your assets or as one of several beneficiaries, which include your loved ones.
Assets you could consider designating for Franciscan Missions include:
Retirement assets such as IRAs, 401(k) and 403(b) plans

Commercial annuity

Life insurance policy

Bank accounts

Investment accounts

Stocks or savings bonds
Benefits of making a gift by beneficiary designation:
Your assets remain in your control if you need them

It requires no changes to your will

You can change this designation at any time

Funds passed to Franciscan Missions are not subject to any taxes

Your loved ones can benefit from some of the asset value

Support a cause you care about
When you give, you become part of our Legacy of Hope
When you remember Franciscan Missions in your estate plan, you become a perpetual member of the Legacy of Hope. Your dedication to delivering hope becomes your legacy of hope. Your legacy gift is a symbol of your helping hands. You will continue to deliver hope to people in need for years to come.
We will inscribe your name in our Legacy Book as a member of the Legacy of Hope. You will receive these spiritual benefits:
Remembrance in the daily prayers and Masses of Franciscan missionaries around the world

Perpetual remembrance in a daily Mass at the Franciscan sanctuary of Kalwaria Zebrzydowska in Poland

Remembrance in the Mass at Franciscan Missions Chapel, Waterford, Wisconsin, on June 13, the feast of St. Anthony of Padua
Contact Us for Assistance
If you are interested in supporting Franciscan Missions, we encourage you to talk to your attorney or financial planner and to call our donor relations coordinator.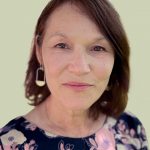 Contact: Ms. Linda Knight
Major Donor Relations Coordinator
Phone 262.383.2428
Our legal title is:
General Secretariat of the Franciscan Missions, Inc.
P.O. Box 130
Waterford, Wisconsin 53185 USA
Federal Tax I.D. : 39-1396579
Want to know more about how you can use your assets to support Franciscan Missions?
Read the latest Legacy of Hope newsletters below.
Something Important Could Be Hiding in One of Your Drawers
Most families have a "catch-all" drawer. You know the drawer – it is the one that collects everything from coupons to clothes pins, to the gadget you received at Christmas three years ago. Everyone needs a "catch-all" drawer.But sometimes catch-all drawers can inadvertently hide valuable items that can be easily forgotten, especially when the drawer is in the room where you keep your important papers and documents.
We Are Ambassadors for Christ
"We are ambassadors for Christ, as if God were appealing through us." (2 Cor 5:20) We read these powerful words of St. Paul at the start of the season of Lent. These words reminded me of you during a recent meeting of the friars here. Because of your great generosity, we were able to provide support to people in need at 33 Franciscan missions throughout the world. Five chapels will be built as part of the Come, Let's Together Build the House of God mission in India. Mentally challenged…
"If It's Not One Thing, It's Another"
This is one of the favorite expressions of a Franciscan that I lived with back in the 1980's. He was always pleasant and talkative, even early in the morning when I had not yet had my morning coffee. We called him Fr. Jack even though that was not his real name, and I never knew why or how he acquired that name…
The information presented on this website is for informational purposes only. Please consult an attorney or financial adviser for legal or tax advice.