Do you remember as a child how excited you were to start school in the fall? How about gathering all the school supplies with your mom?
I have some very fond memories of those times. Now imagine if your family was so poor that you had to work and could not afford to go to school. How different would your life be today? But this is what happens to Priya and the rag picker children in India.
Every morning, Priya picks through garbage thrown out by others and collects recyclables or anything of value. She sells her found treasures in the afternoon to earn enough money to help her family survive another day in the slums. To find anything, she must go through the trash early, before others pick it clean.
Public education in India begins in the morning, and the rag picker children cannot attend school. They are forced to choose between going to school or picking through trash to survive another day. Without an education, children like Priya are only destined to repeat a cycle of hardship and extreme poverty that leads to the promise of an early death. But there is hope for Priya!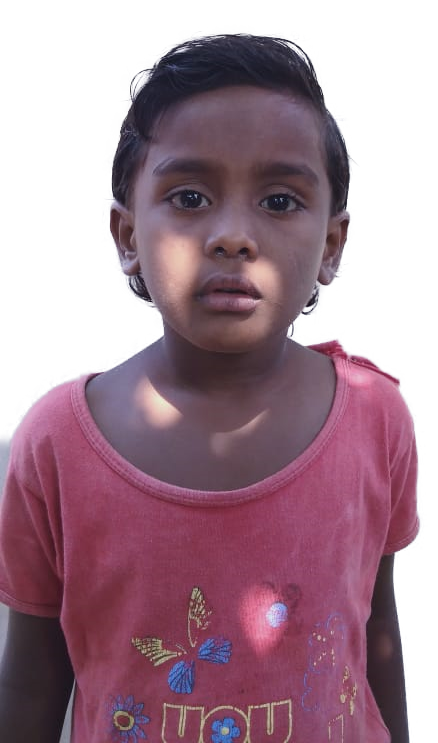 Father Joseph Raj, OFM, and other missionary friars in Chennai, India, began a new outreach program for the most vulnerable children in the slums of Chennai. They opened afternoon education centers so these children are able to attend school. Priya and other children can sort through the trash early in the morning and attend the friars' school in the late afternoon!
The centers are staffed with professional teachers. As you can imagine, educating the children is a costly venture, and Fr. Joseph needs our help. I'm asking you to make a Lenten offering to help Fr. Joseph educate these poor children. There are over 1,000 children attending the friars' schools, and it costs about $30 per child. That means every $30 you share with Fr. Joseph will educate a child for a full year!
Priya is six years old and is now studying in 1st standard. She is the first child in her family to ever attend school! Please consider helping Fr. Joseph give children like Priya hope for the future by giving them an education. By sharing your treasure to educate a child, you show your loving heart and your commitment to helping the poor.
Can you help Fr. Joseph with your generous Lenten donation as he provides hope to a child living in dire poverty? Can you help him give a child, like Priya, the chance for a better tomorrow? YOU have a special place in the prayers of all our friars because you support our Gospel work around the world.
With a grateful heart,
Brother Andrew Brophy, OFM
Executive Director
P.S. Thank you for your wonderful generosity. Your Lenten donation today will do morethan pay for a year of school for a child living in dire poverty. It will give that child hope for a better future.