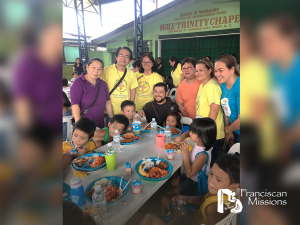 You stand between a poor child and hunger.
Your kindness and concern from afar place a meal in front of a malnourished child.
These are children born into extreme poverty in dangerous and isolated areas of the developing world. The children served in the Franciscan missions are more likely to live with hunger than anywhere else.
Many of the children in the missions get their best, and for some, their only meal of the day through your generosity to Franciscan Missions. Do you see why your renewed support as the New Year begins is so important?
You are also the hope for recovery to people with life-threatening illnesses like malaria, tuberculosis and leprosy. Because of your goodness they will have the medicine and care they need to recover and live.
You Can Bring Light to the Darkness
Turning to Franciscan missionaries is sometimes the only way the poor can get medical treatment. In many cases, the sick walk for miles to get to a mission to receive the care they desperately need.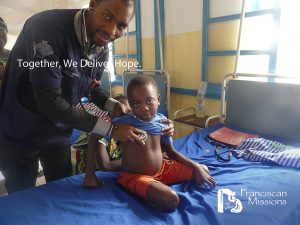 Our Franciscan missionaries are your hands and your heart embracing and caring for malnourished children and people who suffer from life-threatening illnesses. Together with our missionaries, you give them food and medical care. Your generosity, kindness and compassion provide Franciscan missionaries with the resources they need to minister to the poorest of the poor.
I am praying you will find it in your generous heart to renew your support of our Franciscan missionaries by sending a donation today. Go to: franciscanmissions.org
Yours in Christ,
Brother Andrew Brophy
Executive Director
P.S. Together with Franciscan missionaries, you can bring light to the darkness of poverty, hunger, illness and despair in the missions. God bless and reward you for the generosity of your heart.