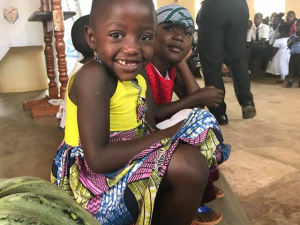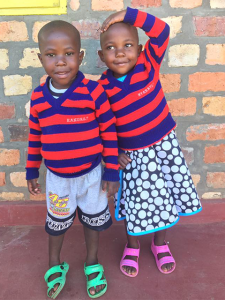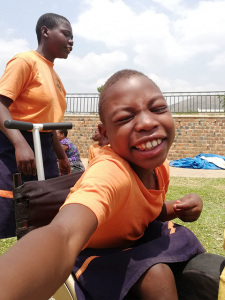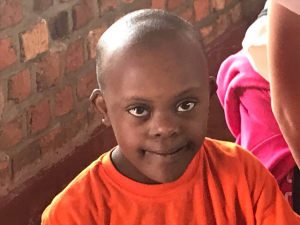 Your children are the apple of your eye, I have heard so many parents say. So are the little ones of the Ewe Mama Franciscan School for Disabled Children in Rwentobo, Uganda. They are also the apple of the Blessed Mother's eye. Ewe Mama is a song to Our Lady in Kiswahili. The song begins with "Ewe Mama Maria," which means "to you Mother Mary." Growing up or even surviving childhood in impoverished east Africa is very difficult. Now imagine the plight of children born with handicaps and how their plight weighs on a mother's heart. Who will give them a place for hope?
Franciscan missionary friars and lay missionaries provide that shelter and, more importantly, hope, dignity and promise. Please look at the faces of the precious children being cared for at Ewe Mama. Consider how you could touch their lives through your generous support of our Franciscan missionaries.
Désirée's Story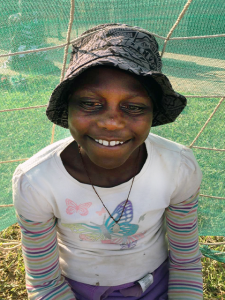 Let me share a story of Désirée, one of the students there. Désirée is an 11-year-old girl from the village of Kigarama. She is one of seven brothers and sisters in a very poor family and came to Ewe Mama two years ago. She appeared to be a normal girl, but very shy and not talkative. Her school results were so poor that her family and her old school were convinced she was mentally challenged. When first assessed at Ewe Mama, the conclusions were similar because of Désirée's reduced verbal interaction and the fact that she avoided eye contact whenever she did speak.
After some time, her teachers noticed that Désirée had a problem with her hearing. They created their own auditory tests since professional resources do not exist near the mission. The tests confirmed she could not hear with her left ear and had limited hearing in her right ear. As a young child, Désirée was mistreated by her siblings due to her auditory challenges. In school, she could not follow the teacher's instructions because of the large class size and constant noise. All of this drastically reduced her self-esteem, her relationships with peers, and has made her lonely and isolated from the world.
The teachers at Ewe Mama immediately changed their methods of interacting and instructing Désirée so she could understand them. She is now one of the top students in the class and is in primary three with remarkable grades. Désirée is just one example of this place for hope. These missionaries and teachers bring special skill sets and understanding to parents caring for little ones with mysterious ailments and afflictions like cerebral palsy, arthritis, multiple physical deformities and birth defects of every sort.
Growing Pains
Providing special education and medical care in these conditions is an enormous, but not insurmountable, challenge. In Uganda, there are no other schools that can accept children with serious disabilities. So many children come to Ewe Mama, but many must be turned away because there is not enough staff.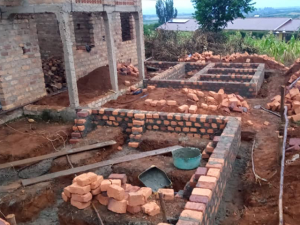 The missionaries have started building a new dorm to house more teachers so they can help more children. The exterior of the building is complete, but they need an additional $20,000 to finish the building with doors and windows, install toilets and showers in the four bathrooms, and furnish the six bedrooms and the large classroom. When the building is complete, Ewe Mama will have more teachers to care for more children.
Will You Join Us
Will you join with our missionaries to bring comfort, care and hope to these children of Africa who face their handicaps and maladies with courage and strength? These children are precious in the eyes of Jesus and his Mother and so, too, are they precious to us. Your gift today can bring hope to these children in the form of physical therapy, medication, or for some lucky ones, even surgeries to correct their handicaps. Or your gift could help finish the new building so more children can be served.
Look at these children and imagine before God the good you can do with a gift today. The missionary friars and I are forever grateful for your prayers and support. The children we serve, who are truly the apple of God's eye, will be forever grateful to you as well.
Yours in our Lord,
Brother Andrew Brophy, OFM
Executive Director the Franciscan Missions
P.S. You have in your hands the power to do good beyond telling in the world. And the Father of all children, who sees the good you quietly do for the poorest of the poor, will bless you and bless us all.