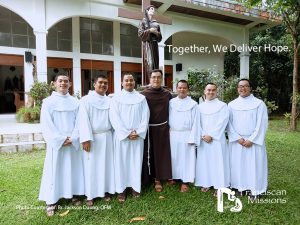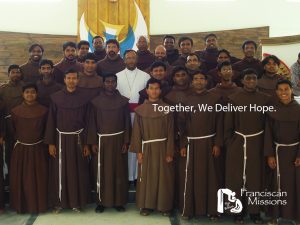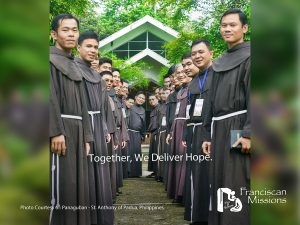 "It is for us to pray not for tasks equal to our powers, but for powers equal to our tasks, to go forward with a great desire forever beating at the door of our hearts as we travel toward our distant goal."
~ Helen Keller
In Franciscan formation houses around the world, seminarians move one day closer to consecrating their lives as Franciscan friars. Afterwords, each of them will begin to preach the Gospel message as Saint Francis of Assisi did.
By the power of the Holy Spirit, they will become teachers, catechists, assistants, and pastors of Catholic parishes around the world. They will serve in many capacities: as caregivers to the aged and poor, as missionaries, or as leaders in the Franciscan Order and in the future Church.
For all this to happen, we need your support. Today, due to lack of space or funding, many Franciscan formation houses must turn away young men who want to be Franciscan missionaries. And those men currently in formation must have financial help to continue their studies.
Please consider a generous gift of support and love that will fulfill the dreams and aspirations of these young men as they travel toward their goal of being Franciscan friars.
With your thoughtful prayers, generous support and faith in our worldwide mission, we can confidently say, "Together, we deliver hope."
Please give to: franciscanmissions.org
Br. Andrew Brophy, OFM
Executive Director of the Franciscan Missions