Help Franciscan Seminarians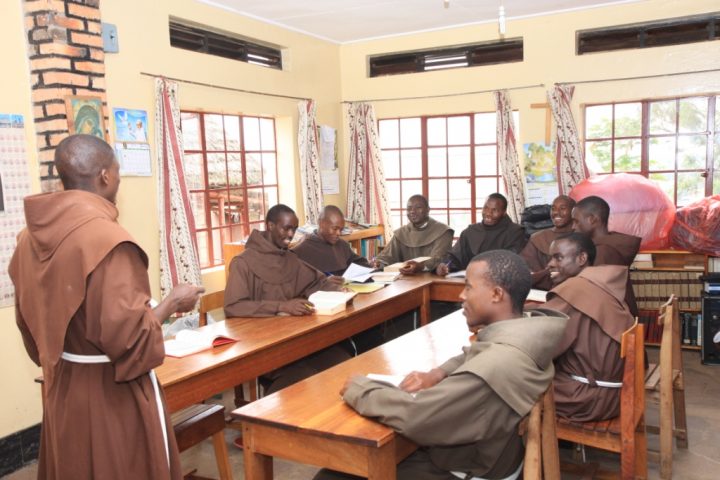 The initial formation process takes over ten years and includes the following periods:
Postulancy – The first period of formation is a two-year process where young candidates live with the friars and participate in their daily life.  Classes are given in basic topics such as Franciscan history, liturgy, music, and the catechism of the Catholic Church.
Novitiate – The second period of formation is one year dedicated to prayer and spiritual development. Novices receive a Franciscan habit and profess temporary vows for one year, an act known as temporary profession.
Post-Novitiate – In the third period of formation, young friars complete the initial Franciscan formation along with additional education needed to prepare him for his ministry. Friars preparing for the priesthood begin their education in theology. As they progress with their studies over the next three years, each friar renews his temporary vows. Should it be necessary, the friar may continue with temporary vows up to nine years before making his solemn profession.
During the post-novitiate period, friars complete one year of pastoral experience, often in a parish. They live the Franciscan community life and serve in a variety of roles in their daily ministry.  To view a list of students, please select the 'View List' button below.