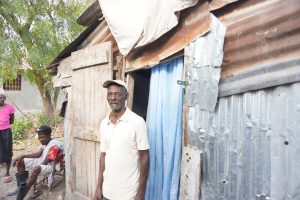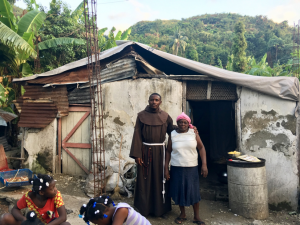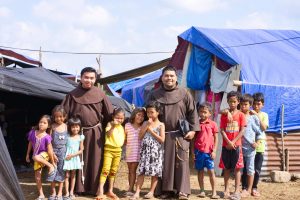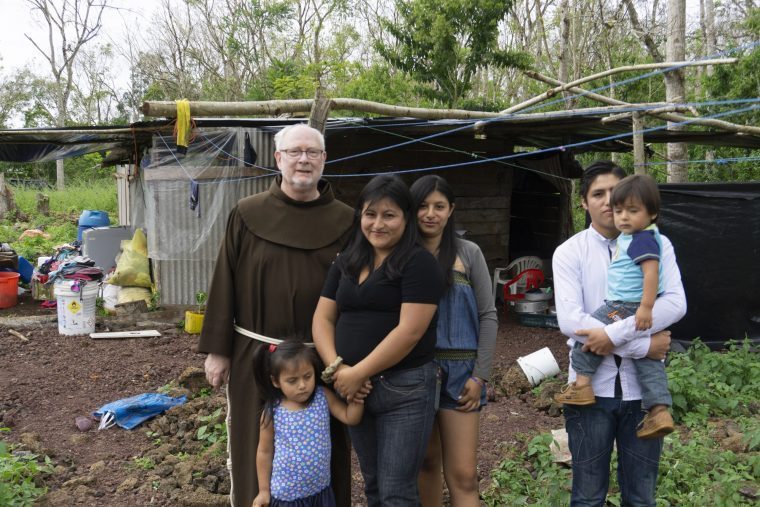 Are you willing to offer a gift and provide a safe home for a family? As Franciscans, we live a life in service to those who have the least, our sisters and brothers who live on the margins. No matter where in the world we are called, we give direct service to the poor. Many people in the missions have no home. For some, natural disasters like the recent earthquakes in the Philippines and Albania or ravaging flood waters in India have left them homeless.
For others, as in Haiti and Ecuador, extreme poverty keeps them from obtaining safe and secure shelter. Parents living in these conditions can barely provide food for their children. Four walls and a roof over their heads are often beyond reach. How do the homeless protect themselves from the worldwide pandemic? How do they shelter in place without a home? Our Franciscan missionaries work tirelessly to provide housing for families who lack the means to provide for themselves. Will you please give an especially generous gift and help us provide a safe and secure home to a poor family?
Today We Bring Hope
Franciscan missionaries from the Province of Our Lady of Guadalupe in Guatemala are managing the building of twenty-four homes for the poor in Haiti. Father Celso Toc, OFM is supervising this effort in partnership with sisters from a religious congregation who wish to remain anonymous.
In Lac, Albania, Franciscans are building forty-six new homes for poor parish families left homeless by the strongest earthquake to strike in over forty years. On November 26, 2019, the earthquake killed fifty-one people and left over twelve thousand homeless.
In the Philippines, four earthquakes with magnitudes ranging from 6.3 to 6.9 have struck Mindanao since last October. The greatest impact occurred in the geographically isolated mountain areas in Kidapawan where indigenous people live on the slopes of their ancestral lands. Over twenty people died, eleven are still missing and countless homes were destroyed. Thousands of families are now homeless. They have been living in temporary, tent-like structures and faced extreme temperatures, heavy rains, limited food and water. Many suffer illnesses resulting from overcrowding and compromised living conditions. Our Franciscan missionaries have been there for months providing food, water and medical treatment to the children and families left homeless.
We Need Your Help Today
Brother Dennis Tayo, OFM, of the Custody of St. Anthony of Padua in the southern Philippines, is rebuilding homes for families who have been living under tarps for months. These simple, wooden homes with corrugated roofs are inexpensive to build! But the need is great because there are so many displaced families.
The initial plan calls for building homes for 130 families. You can bring them hope. You can help them obtain four walls and a roof over their head to protect their loved ones! Could you offer a special gift to help Bro. Dennis and our Franciscan missionaries ease the suffering of these poor people? We can accomplish so much together.
Please send a merciful gift today to help provide a safe home for a family left homeless by the earthquakes. Your generosity offered to one of these sisters and brothers is offered to Jesus!
God bless and reward you for the great charity and kindness of your heart.
Sincerely,
Bro. Andrew Brophy, OFM
Executive Director
P.S. In this moment of fear and crisis, let us physically isolate, but not grow socially or spiritually distant. May we be ever nearer in prayer, outreach and loving kindness. Know that you are in the prayers of all our Franciscan missionaries each day!